At the noth west corner of Sicily, situated in the deep blue waters of the Mediterranean, stands Marettimo, the farthest island and also the greenest and most mountainous of the Aegean archipelago. Marettimo looks like a huge wedge of limestone rock that emerges for more than 650 meters from the sea surface, showing high and massive walls that descend steeply into the blue.

To better understand the beauty of the island is well worth the circumnavigation of its coastline by boat, discovering unique bays, accessible only by sea, as the beach of Libano, the Master airport nd Punta Troia, the latter surmounted by the austere structure an old Spanish castle. The vertical cliffs of early dolomite rock, on which you can even dedicate alpinism, during the time they were dug deep water along the coast that has shaped dozens of mysterious caves, also emerged and submerged due to life and colors that reign there, ofeer to those who enjoy this interesting aspect of the sea, scenatios which are difficult to forget.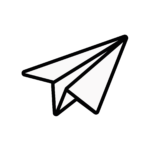 Airplane
The main airports to reach Marettimo are: the closest airport of Trapani "Birgi" and Palermo "Falcone Borsellino" airport which are connected to most Italian and European cities with direct flights and low-cost lines. Blu Tek Diving from both airports offers a 24-hour transfer service, or you can take advantage of the scheduled buses that allow you to directly reach the port of Trapani.
Consult: www.skyscanner.it – www.ryanair.com
For bus consult: BusCenter
Direct flights: Austria – Belgio – Francia – Germania – Grecia – Irlanda – Malta – Polonia – Regno Unito – Spagna – Ungheria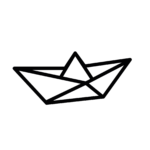 Hydrofoils/Ship
Reaching Marettimo is easy: from the port of Trapani by ship and hydrofoil services. During the day there are many connections to and from the island.
The two companies that make the connections are:
For hydrofoils: Liberty Lines
For ship and freight transport: Siremar